Don't Pay that Illinois Traffic or Speeding Ticket.



First call 815-242-2000 to discuss your options
Put the legal experience of Illinois Speeding and Traffic Ticket Lawyers at Andreano Law to work for you. We provide traffic and speeding ticket legal defense in courts across the State of Illinois.
Andreano Law does all the work and appears on your behalf. Whenever possible. It's that simple.
• FREE Initial consultation
• No Office Visit Necessary
• Usually No Court Visit
Save Money:
On fines, court costs, and car insurance premium increases.
Save Time:
No going to court, no multiple trips, and no missed work.
Avoid Anxiety:
When we represent you in traffic court, you may not need to face the judge, district attorney, or police officer to argue your ticket.
Avoid Aggravation:
Usually no courthouse hassles.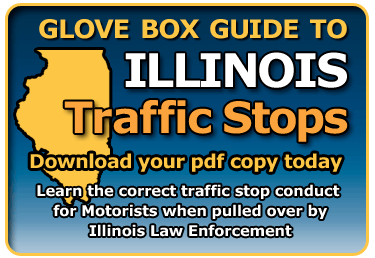 We go to court for you and usually obtain lower fines, court costs, and contempt fees in regards to your speeding or traffic ticket. Our clients traffic tickets are frequently either DISMISSED, or REDUCED to a NON MOVING VIOLATION which will not appear on the client's driver license record.
Illinois speeding and traffic tickets should not be taken lightly. They can ruin an otherwise good driving record and raise your car insurance rate for years. If ignored entirely, they can be grounds for an arrest during your next traffic stop creating an even larger expense of time and money.
Examples of traffic tickets Andreano Law defends in Illinois:
• Speeding
• Stop Sign
• Failure to Yield
• No Insurance
• HOV/Carpool Lane
• CDL – Commercial Drivers
• Cell Phone/Texting
• Following too Close
• Too Fast for Conditions
• Obstructing an Intersection
• Speeding in a School Zone
• Failure to appear and warrants
• Suspended license
• Suspended registration

Just fill out the free consultation form with your ticket information. Once our office receives your information from the form we will quickly respond with an offer to represent based on your specific legal situation. If you hire us we do all the work and appear on your behalf. Its that simple.
Illinois traffic court procedures are quite unfamiliar to most people. Which is why it can be difficult for most motorists to make a persuasive presentation to the judge. Having an traffic ticket attorney or lawyer represent you can dramatically increase the chances of winning the case and receiving a smaller or no fine at all.

Andreano Law knows the local court rules and has had previous cases in front of the same local judges. This allows us to present your traffic matter in a more logical and effective way. Our traffic ticket defense experience will examine all aspects of your case.
If you are from out-of-state there may be no way you can make it back to Illinois to contest your ticket. Rest assured, Andreano law can handle your Illinois traffic or speeding ticket case for you no matter what state in America you live in.
For your FREE Illinois traffic or speeding ticket case review please follow this link