Don't Pay that Illinois No Insurance Ticket.
First call 815-242-2000 to discuss your options
Put the legal experience of Illinois No Insurance Lawyers at Andreano Law to work for you. We provide traffic and speeding ticket legal defense in courts across the State of Illinois.
Andreano Law does all the work and appears on your behalf. Whenever possible. It's that simple.
• FREE Initial consultation
• No Office Visit Necessary
• Usually No Court Visit
Save Money:
On fines, court costs, and car insurance premium increases.
Save Time:
No going to court, no multiple trips, and no missed work.
Avoid Anxiety:
When we represent you in traffic court, you may not need to face the judge, district attorney, or police officer to argue your ticket.
Avoid Aggravation:
Usually no courthouse hassles.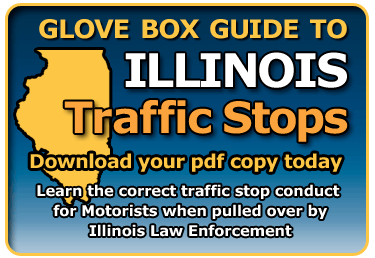 Why hire Andreano Law to fight your Illinois no insurance ticket?
Simple: To save a lot of money.
Your driving record is very valuable, even though most people don't know it. The premium you pay for your insurance is based on several variables. By far the most significant variable is your driving record.
Any conviction, even for minor infractions, will show up on your driving record. Then your insurance company will raise your rates. They will stay elevated for 3-5 (sometimes 7!) years. Over this time, you will literally pay thousands in additional premiums. If we are successful in reducing or eliminating your citation, your insurance company will not raise your premium. This is a simple decision based on simple economics.
To verify this, we encourage you to call your insurance agent to ask them what effect a conviction will have on your premium. We will save you thousands.
If you are applying for life insurance, for your family, the amount for which you qualify can be significantly affected by your driving record. Also, if you receive tickets in the future, your record could be clean of this ticket. This can save you what could be additional fine amounts based on the previous violations, as well as preserve the opportunity to achieve another reduction or dismissal because your record still looks clean."
For a free consultation on your Illinois No Insurance Ticket click here.

Illinois No Insurance Ticket Information
The State of lllinois imposes strict penalties on drivers who operate a motor vehicle without insurance, facing a minimum of a $500 fine if they are caught. 
Required Insurance Coverage
Illinois has a mandatory requirement for drivers to carry auto insurance. The minimum requirements for residents include $20,000 for the injury or death of one person in an accident, $40,000 for the injury or death of multiple people in an accident and $15,000 for the property damage that the other driver sustains. Illinois laws require that a person carry an insurance card in his vehicle at all times while driving. A nonresident must show proof of insurance and his insurance must conform to the minimum requirements of his state. A questionnaire may also be sent to random registered drivers in Illinois to ensure compliance with Illinois mandatory insurance laws.
Fines for the First Offense
A first offense for driving without insurance results in a minimum fine of $500. The maximum fine for a first offense of driving without insurance is $1,000. If you are convicted of driving without insurance and you are an Illinois resident, your license plates will be suspended until you show proof of insurance and pay a $100 reinstatement fee.
Fines for Multiple Offenses
A person who is convicted of three or more offenses is required to pay a $1,000 fine if the infraction did not result in injury. If you cause bodily harm to another person in an automotive accident and you have been convicted twice or more for driving without insurance, you will be required to pay a $2,500 fine. Repeat offenses also result in a four-month suspension of your license plates and a $100 reinstatement fee.
Non-monetary Penalties for Residents
If you are charged with operating a motor vehicle without insurance, you are required to appear in court. Your driver's license will be suspended for three months and you will have to pay $100 to reinstate your license if it is your first offense. If you violate your driving suspension, your license will be suspended for six additional months. If you acquire insurance in the future, your rates may be especially high if you receive a single or multiple violations for driving without insurance. If the accident caused bodily injury to another person, you can be sentenced up to one year in jail.
Penalties for Non-residents
All states except for Alaska, California, Michigan, Montana, Oregon and Wisconsin have entered into an agreement called the Non-Resident Violator Compact. This agreement provides a way for states to uniformly process traffic violations that non-resident drivers incur. A person who is a resident of a state that is a member of the Non-Resident Violator Compact can stay in Illinois and argue the case in court or he can sign a promise to pay the traffic ticket. If the ticketed driver fails to comply with his promise to appear in court or pay the fine, his state's motor vehicle department will suspend his license until he pays the fine. If the driver is from a state that is not a member of the Non-Resident Violator Compact, he is required to post bail before he can proceed with his trip through Illinois.