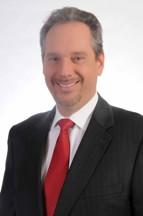 Andreano Law
815-582-1151
Office Address:
58 N. Chicago Street, Ste. 506, Joliet, IL 60432
Our Firm was started by Sam Andreano in 1978. Sam quickly became a fixture in the legal community in the early 1960's, gaining notoriety during multiple high profile murder cases, during which time he earned the respect of his fellow attorneys for his passion, skill and professionalism.
After raising eight children [mostly on her own as Sam was busy with his cases], Susan Lyons-Andreano attended law school at night and became a lawyer in 1978.
Susan dedicated her legal career to helping battered women, and was instrumental in helping Illinois reform its domestic violence laws. Susan was also a founding member of Will County Women's Bar Association and long time member of the Family Law Bar.
After graduating from Notre Dame, Frank Andreano followed the family tradition and attended law school at DePaul College of Law, graduating in 1990. At DePaul Frank met and married Kelly Kirwin-Andreano, who eventually became First Assistant Corporation Counsel for the City of Joliet, the third largest City in Illinois.
The Andreano Firm is built on the premise that our clients are like our family, and when a family member is experiencing a difficult time in their life, we do all we can to help and fight hard to make sure you're treated the right way.
Family sits at the center of our personal and professional lives, and our motto "Let our family help yours' is a statement we try to live every day.
"We don't guarantee an outcome in a case, we guarantee client satisfaction"