Don't Pay that Illinois Stop Sign Ticket.
First call 815-242-2000 to discuss your options
Put the legal experience of Illinois Stop Sign Ticket Lawyers at Andreano Law to work for you. We provide traffic and speeding ticket legal defense in courts across the State of Illinois.
Andreano Law does all the work and appears on your behalf. Whenever possible. It's that simple.
• FREE Initial consultation
• No Office Visit Necessary
• Usually No Court Visit
Save Money:
On fines, court costs, and car insurance premium increases.
Save Time:
No going to court, no multiple trips, and no missed work.
Avoid Anxiety:
When we represent you in traffic court, you may not need to face the judge, district attorney, or police officer to argue your ticket.
Avoid Aggravation:
Usually no courthouse hassles.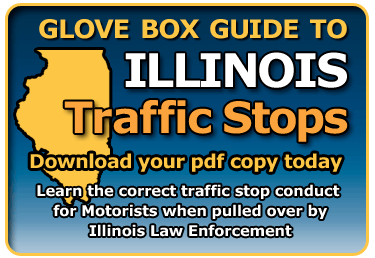 Why hire Andreano Law to fight your Illinois stop sign ticket?
Simple: To save a lot of money.
Your driving record is very valuable, even though most people don't know it. The premium you pay for your insurance is based on several variables. By far the most significant variable is your driving record.
Any conviction, even for minor infractions, will show up on your driving record. Then your insurance company will raise your rates. They will stay elevated for 3-5 (sometimes 7!) years. Over this time, you will literally pay thousands in additional premiums. If we are successful in reducing or eliminating your citation, your insurance company will not raise your premium. This is a simple decision based on simple economics.
To verify this, we encourage you to call your insurance agent to ask them what effect a conviction will have on your premium. We will save you thousands.
If you are applying for life insurance, for your family, the amount for which you qualify can be significantly affected by your driving record. Also, if you receive tickets in the future, your record could be clean of this ticket. This can save you what could be additional fine amounts based on the previous violations, as well as preserve the opportunity to achieve another reduction or dismissal because your record still looks clean."
For a free Illinois stop sign ticket review, click here.

Illinois Stop Sign Ticket Information
Illinois law requires that all motorists come to a COMPLETE stop before proceeding through an intersection marked with stop signs. Many drivers receive tickets for the so-called "California Roll," where they come to a nearly complete stop, but take their foot off the brake at the last second before proceeding forward. In many jurisdictions, we see recurring areas where officers "hide out," waiting behind trees or in other low-profile spots watching sparsely traveled stop sign intersections. Ultimately, in these cases, it is the officer's word against the driver's that results in the citations and conviction.  If convicted, 20 points will be assessed to your driving record.
By hiring an Illinois red light ticket lawyer you are giving yourself the opportunity to have this ticket reduced to a non-moving violation and off your record.